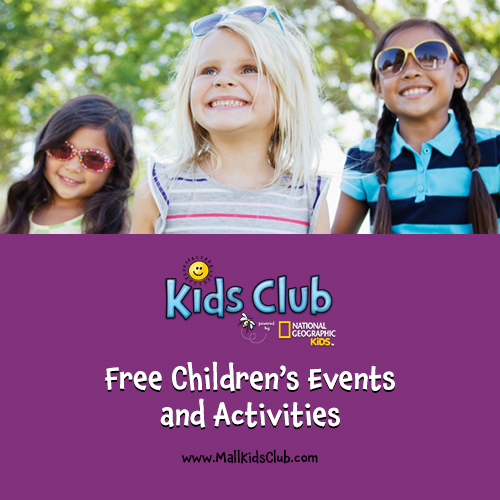 Nat Geo Kids Club
September 28, 2018 11:00 AM - 12:00 PM
Kids Club meets at 11:00 A.M. in Center Court by Macy's on the 4th Friday of the month. It's free, fun and every month there's something new to discover.

Friday August 24 Crafting fun continues with our National Geographic Kids theme of
'5 Senses'. Along with hands-on crafting we'll have facepainting and other exciting activities.