Chamber Night at Panda Express
September 19, 2019 4:00 PM - 9:00 PM
---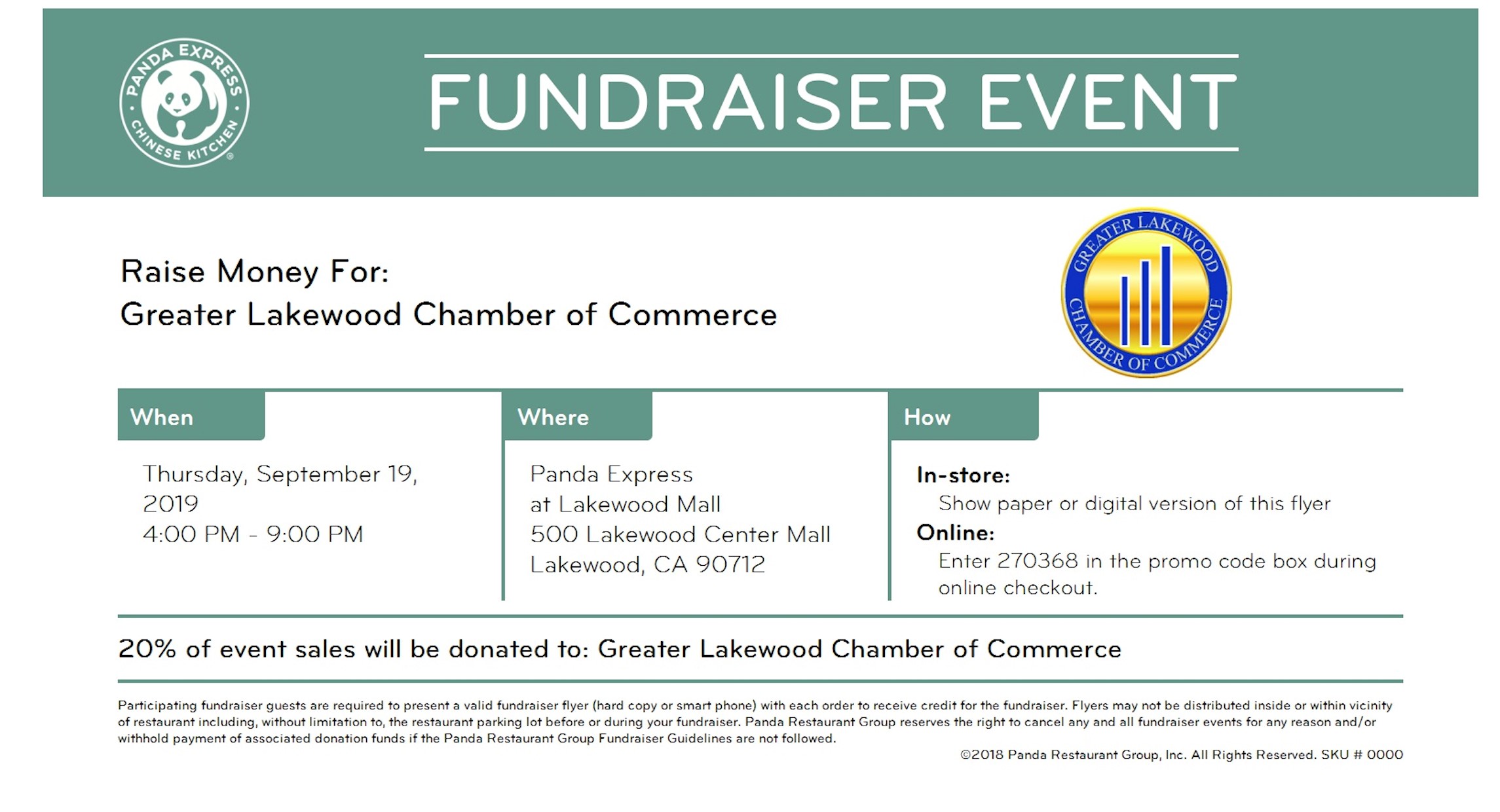 Stopby Panda Express in the Lakewood Center Mall Food Court on Thursday, September 19th from 4pm - 9pm and
support the Greater Lakewood Chamber of Commerce!

Print out the flyer below, show the digital version from your phone or order apick-up online and 20% of your purchase will benefit the Chamber and the Lakewood Community News!
For more information, please contact (562) 531-9733 or events@lakewoodchamber.com
Friday Night Feast
September 20, 2019 5:00 PM - 9:00 PM
Friday Night Feast is taking place every Friday Night. From 5 pm to 9 pm. Includes a great selection...
Gamer Benefits
October 21, 2019 5:00 PM - 9:00 PM | PLAYlive Nation
PLAYLiveNation and Ronald McDonald House Long Beach present inauguralfundraiser event benefiting Ron...