Free Electronic Waste Recycling Event
March 14, 2020 through March 15, 2020
---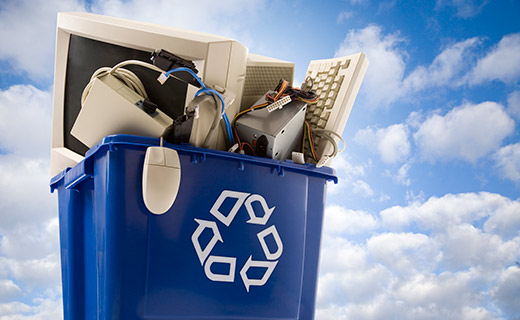 Drop your E Waste at Lakewood Center
500 Lakewood Center Mall
Lakewood, CA 90712
Lakewood Blvd. off Del Amo
Saturday, March 14, 2020 and Sunday, March 15, 2020 from 9:00 a.m. - 3:00 p.m.
Items Accepted:
Computer Monitors, Television Sets, PC Systems, Printers, Laptops, Copiers, Scanners, Fax Machines, Toner Cartridges, UPS, Cellular Phones, IPODS, IPADS, Small Kitchen Appliances, Desktops, Flat Screen Monitors, Cameras/Video Equipment, Medical Lab Equipment, Cables, Hard Drives, PDAs, Power Suppliers, Main Frame Units, Networking Equipment, Circuit Boards, VCR/VCD/DVD Players, Home Entertainment Systems, Phone Sets, Lab Testing Equipment, and other Small Portable Devices.
There will be a $10 charge for disk drive destruction service, microwave ovens, and A/C units. We DO NOT accept batteries, light bulbs, fluorescent lamps, auto liquids and liquid chemicals.