Stonefire Grill + Grocery
---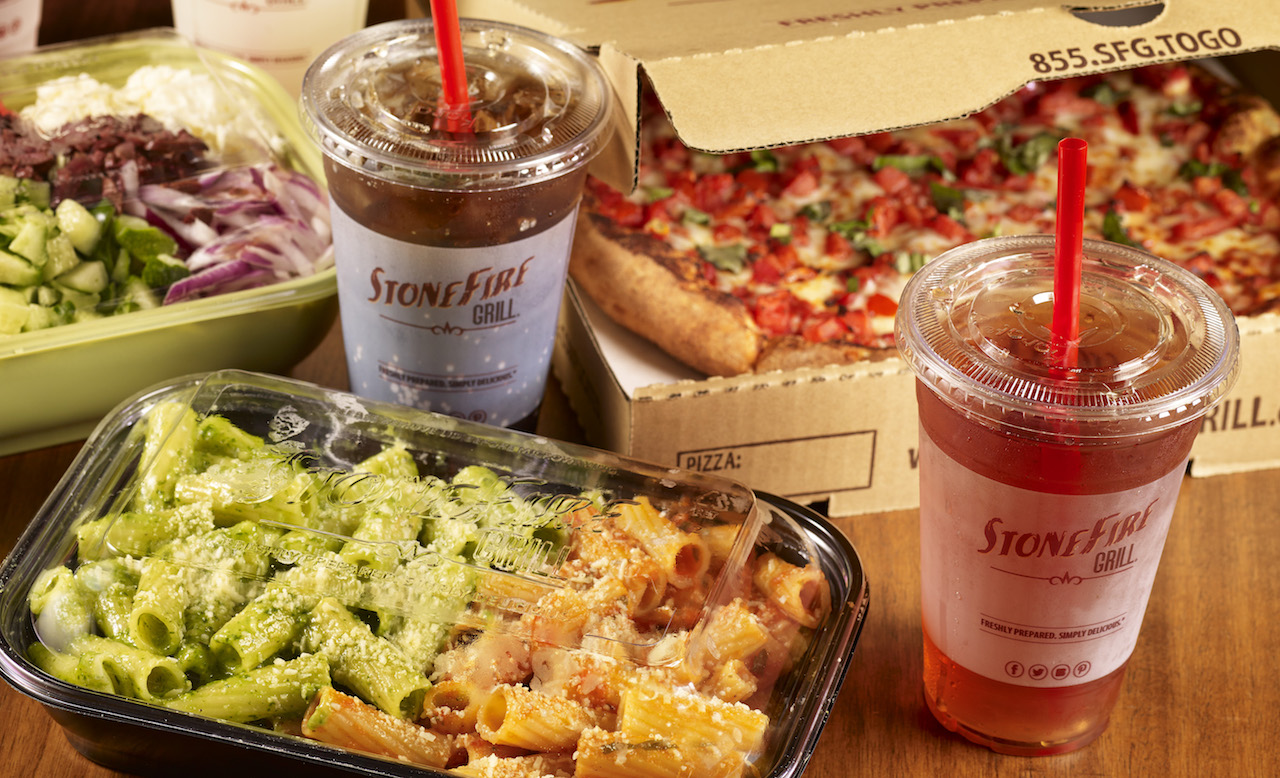 Spend quality time at home with Stonefire Care Kits. Offering DIY RAW breakfast, lunch and dinner options. Each meal kit generously feeds 4-5 people. Click HERE to place your order.
We also offer wholesome and delicious family meal options for everyone. Order online HERE or call us ahead at (562) 232-2000 to place your curbside takeout or delivery order for for salads, pasta, pizza, BBQ and desserts.
Hours of Operation:
Sunday-Thursday 11:00 AM - 8:00 PM
Friday-Saturday 11:00 AM-9:00 PM
Friday Night Feast
July 17, 2020 5:00 PM - 9:00 PM
Friday Night Feast is taking place every Friday Night. From 5 pm to 9 pm. Includes a great selection...
Meal Kits + Pantry Items Available
Now through July 31, 2020 | California Pizza Kitchen
Enjoy the CPK Oven-Fresh Experience and our seasonal picks at your home. Fresh produce, meats, seafo...