---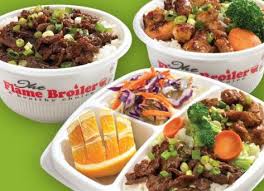 Healthy options made with natural chicken, organic tofu, or choice angus beef. Flame Broiler makes eating healthy delicious and easy. Call us at (562) 633-9333 or click Here to place your take-out order online.
Hours of Operation: Monday-Sunday 9:30 AM-9:00 PM
Meal Kits + Pantry Items Available
Now through June 4, 2021 | California Pizza Kitchen
Enjoy the CPK Oven-Fresh Experience and our seasonal picks at your home. Fresh produce, meats, seafo...
Free Delivery - Smoothie Bowls & Juices
Now through June 4, 2021 | Jamba Juice
Starting today, get free delivery on your favorite smoothies, juices and bowls. Hours of Operation:...