Drive In Movies at Lakewood Center
December 17, 2021 through December 24, 2021
|

northwest parking lot near El Torito
---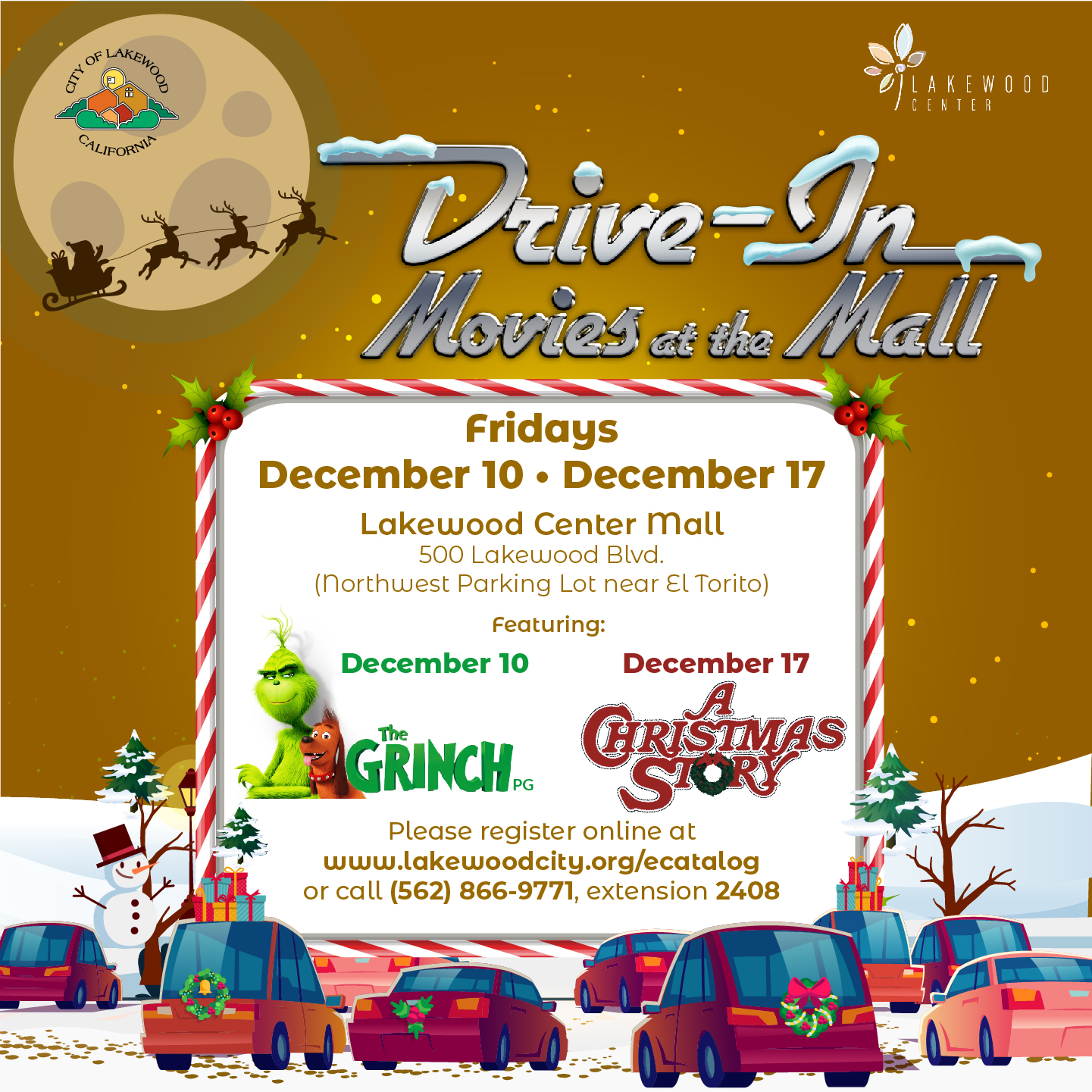 The City of Lakewood will offer two nights of Drive-in Movies at Lakewood Center.
Location: northwest parking lot near El Torito restaurant,
Date: Friday, December 10 featuring The Grinch
Friday, December 17 featuring A Christmas Story.
Time: The movies will begin at 7 p.m. with car staging beginning at 6 p.m.
Residents will be charged $10 per car and non-residents will be charged $15 per car. Pre-registration is required and is open to 100 cars.
Participants can register at www.lakewoodcity.org/ecatalog
Registration for The Grinch begins December 4 for residents and December 6 for non-residents.
Registration for A Christmas Story begins December 11 for residents and December 13 for non-residents.

REGISTER
Download Flyer
E-Waste Recycling Event
December 4, 2021 through December 5, 2021
Electronic Waste Recycling Event! -Waste is any consumer electronic equipment that has reached its ...
Friday Night Feast
Now through December 31, 2021
Friday Night Feast is taking place every Friday Night. From 5 pm to 9 pm. Includes a great selection...