CURBSIDE RETAIL AND TAKEOUT DINING AVAILABLE*
---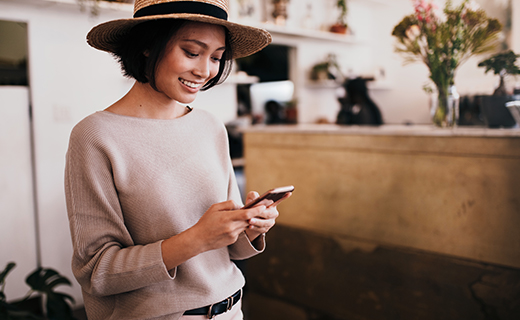 OPEN STORES, TAKEOUT DINING & RETAIL TO GO/CURBSIDE PICKUP*
Hours: Monday-Saturday 11am – 7pm and Sunday 12pm (noon) – 6pm
We continue to promote a healthy shopping environment for our guests and employees through intensified cleaning procedures and proper social distancing signs. We've missed you and look forward to seeing you again soon! More details on our cleaning procedures available HERE
Some stores have additional safety protocols in place; please contact the store directly for guidelines.
RETAIL

Albertson's: (562) 634-0405 Grocery Deliver and Same Day Delivery. Buy online HERE
AT&T: (562) 790-3600. Curbside & In-Store pick-up available. Click HERE
Best Buy: (562) 529-6500. Place your order online HERE and pick up at Curbside.
Bevmo!: (562) 297-0286. Buy online HERE Pick up in Store, Deliver It or Shipt It
Costco: (562) 295-1508. See our website HERE for special hours
Dollar Tree: (310) 554-1286. We are HERE to serve our needs!
Exclusive Jewelers (562) 272-6683
Fast Fix (562) 529-5951 Visit online HERE
Gengis Khan (562) 408-8000
Hayes Specialties (562) 531-2979. Visit online HERE
Home Depot: (562)529-3500. Order online HERE
ISmile Dental Care (562) 531-7788. Visit online HERE
Journey's (562) 529-6243. Visit online HERE
Kevin Jewelers (562) 633-6135. Visit online HERE
Lens Crafters: (562) 634-2442. We are HERE for our vision needs.
Macy's (562) 529-5111. Curbside pick-up. ORDER HERE
Mathnasium: (562) 354-3559. Hours: Monday - Friday 1:00pm-5:00pm Visit us HERE
Mountain View Tires (562) 531-7570. Visit us HERE
MQ Tailor & Alterations (562)790-8855.
Perfume Gallery (562) 630-1870
Q Luv (562) 531-0253
Shiek Shoes (562) 531-2936. Visit online HERE
Sprint (562) 408-6978. Curbside & In-Store pick-up available. Click HERE
Stop and Fix
Target: (562) 894-0019. Buy online HERE Drive Up to Pick Up or Shipt Delivery
T-Mobile (562) 602-8978. Visit online HERE
Total Vision, Appt only (562) 633-1200. Visit online HERE
Unify Financial Credit Union (877) 254-9328. Visit the branch HERE
The Vitamin Shoppe (562) 531-1580. Contact Free Curbside Pick Up Available. Order online HERE
Wells Fargo: (562) 259-1440. Lakewood Branch Services HERE
Wholesale Nutrition Center: (562) 408-3900. Call us to order your supplements.
CURBSIDE PICK UP
Hours: Monday-Saturday 11 AM – 7 PM and Sunday 12 PM – 6 PM
Curbside pick up is now available daily for select retailers and restaurants. Contact the store directly to find out merchandise availability, payment options, and to place an order.
Please remember to stay in your vehicle while you wait for your package. The common area of our shopping center remains closed at this time.
Easy Steps to Curbside Pickup
Coordinate purchase details and Curbside Pickup time with participating merchant
Follow the signs to our predetermined Curbside Pickup location and park in one of the numbered spaces.
Once you've arrived contact the retailer and give them your parking space number.
Remain in your vehicle. An employee will bring your purchase to you and place it in your trunk.
Thank You for Curbside Shopping!
Please contact the following retailers and restaurants for availability and menu:
TAKEOUT RESTAURANTS
Applebee's: (562) 531-0980. Currently offering take-out and free delivery. Get more info and order online HERE
Buffalo Wild Wings: (562) 220-2760. Currently offering take-out and free delivery. Get more info and order online HERE
California Pizza Kitchen: (562) 633-0854. Currently offering Catering, Delivery and Rapid Pick-Up. Get more info and order online HERE
Carl's Jr.: (562) 529-2012. Currently offering Drive Thru and Take Out. Get more info and order online HERE
Chick-fil-A: (562) 408-2543. Currently offering Drive Thru, Carry-Out and Curbside. Get more info and order online HERE
Chili's: (562) 602-1808. Currently offering Curbside, Take Out and Delivery. Get more info and order online HERE
Chipotle Mexican Gril: (562) 790-8786. Currently offering Free Delivery. Get more info and order online HERE
El Torito: (562) 531-7460. Currently offering Free Delivery on all online orders or place your order for Pick-Up. Get more info and order online HERE
Five Guys Burgers: (562) 531-0555. Currently offering curbside pickup. Get more info and order online HERE
The Flame Broiler: (562) 633-9333. Currently offering Pick Up and Take Out ordering. Get more info and order online HERE
Georges Greek Cafe: (562) 529-5800. Currently offering Delivery, Curbside, Pick Up & To-Go. Get more info and order online HERE
Hiccups Restaurant & Teahouse and Churroholics: (562) 353-8670. Currently offering Pick-Up. Get more info and order online HERE
IHOP: (562) 634-5311. Currently offering Free Delivery and check out. Ger more info and order online HERE

Jamba Juice: (562) 630-2200. Currently offering Contactless Delivery and Curbside Pick UP. Get more info and order online HERE
Jimmy John's: (562) 630-6265. Currently offering Delivery and Pick Up. Get more info and order online HERE
Outback Steakhouse:(562) 634-0353. Currently offering Curbside or Deliver. Get more info and order online HERE
Panera Bread: (562) 531-0468. Currently offering Rapid Pick-Up, Drive Thru and Delivery. Get more info and order online HERE
Raising Cane's: (562) 408-4820. Currently offering Drive Thru and Take Out. Get more info and order online HERE
Red Lobster: (562) 634-3474. Currently offering To Go Free Touchless Delivery. Get more info and order online HERE
Red Robin Gourmet Burgers: (562) 408-2111. Currently offering To Go and Delivery. Get more info and order online HERE
Round Table Pizza: (562) 408-1914. Currently offering No Contact Delivery. Get more info and order online HERE
Stonefire Grill: (562) 232-2000. Currently offering Curbside Pick Up and Delivery. Get more info and order online HERE
Super Mex: (562) 408-1048. Currently offering Take Out and Delivery. Get more info and order online HERE
Togo's: (562) 602-0597. Currently offering Pick Up, Delivery and Take Out. Get more info and order online HERE
*Subject to change